Candidates for UASSP 2020-2021 Executive Board
UASSP Executive Board Final Ballot Candidates for 2020-2021

UASSP President Elect Middle School

Velden Wardle
South Ogden Jr. High
Biographical Sketch
Velden Wardle graduated from Utah State University and then earned a Master's Degree from Weber State University. He began his teaching career at Snowcrest Junior High in the rural Ogden Valley before teaching at Weber High School. He returned as principal at both Snowcrest and then Weber High School for before moving to his current assignment as principal at South Ogden Junior High School. Velden was involved in bringing the International Baccalaureate Program to Weber High and was a member of the UHSAA Executive Committee. During his Masters work, Velden was heavily involved in content reading and research to improve student learning through content reading. This continues to be a focus and passion of his. He currently lives in Weber County with his wife, Nikki, who is teaches English at Ogden High School and their 3 children ranging in age from 10 to 17 years old.

Statement as to why I want to serve on the Board of UASSP
Like most educators, I absolutely love working with students. While I work hard to help students achieve academic success, I know that there is far more to the education of our students than test scores, grades and data. If this current crisis has shown us anything, it has clearly shown that schools are far more than academic centers for learning. Often they are the center of our students lives. I believe that through the UASSP we can further enhance the lives of our students in a more complete way – not just through test scores and data but through educating the "whole child." As a member of the UASSP Board, I would work hard to help us educate the "whole child" in our Utah schools.






Todd Dalley
Pleasant Grove Jr. High
Biographical Sketch
I was raised and currently live in Provo. While attending college, I worked as a 504 and Special Ed Aide at Joaquin Elementary School. Once I graduated, I taught history and Student Council at Dixon Middle School and Farrer Middle School for nine years. Upon completion of my Masters in Education Leadership, I've been an assistant principal at American Fork Junior, principal at Deerfield Elementary and Pleasant Grove Junior.
Why I want to serve on the Board, I want to do anything I can to help promote and recognize the great things that dedicated administrators are doing in


UASSP Intermediate High School Representative


David Swenson
Green Canyon High
Biographical Sketch
Dave was born and raised on a dairy farm in Pleasant Grove, Utah. He earned a Bachelor's Degree from Utah State University in Physical Education and Geography. He began his teaching career at Box Elder High School in Brigham City, teaching Geography and coaching football and wrestling. After two years Dave then made the move to Sky View High School, where he spent the next eleven years teaching physical education, social studies, and coaching football and wrestling. Dave completed his Master's degree and then his administrative endorsement from Utah State University. Dave spent five years in the Logan School District as an assistant principal at Logan High School and three years as principal at Mount Logan Middle School. He then returned to the Cache County School District as principal at Sky View High School for seven years. He has had the opportunity to open up Green Canyon High School in the fall of 2017 in North Logan and is still serving as principal at Green Canyon. Dave and his wife, Paige, have four children and ten grandchildren.


UASSP Large High School Representative
Peter Glahn
American Fork High School
Biographical Sketch

Peter Glahn is starting his first year as the Principal of American Fork High School. He was Principal at Timberline Middle School for the past five years and served as the Large Middle School Rep in 2019-2020. He was the UASSP Assistant Principal of the Year in 2015 at Mountain View High School. Before entering administration, he taught history, sociology, and geography and coached basketball and track. He has visited schools in Portugal and China and believes that peer to peer learning in our own state is a powerful way to grow and learn. He got into education to positively influence young people and has found that to do that, you have to be able to influence older ones too. When not at work, he likes to spend time with his wife Marie, a life skills teacher, and their three children, Gracie, Daniel, and Maggie.
Serving on the UASSP Board would give me the opportunity to work and learn alongside people that I admire. I would like to be able to link great educators to others outside of their own districts and strengthen school networks. I would also love to ensure great professional experiences for everyone in UASSP.
Tom Sherwood
Brighton High School
Biographical Sketch

I was born and raised in Riverton, Utah and attended Bingham High School. After high school, I completed my Associates Degree at Dixie College and my Bachelor's Degree in Biology with a Chemistry Minor at Southern Utah University. While teaching high school Biology and Chemistry for 6.5 years, I completed my Master's Degree at the University of Utah in Education Administration and Policy. I served as high school assistant principal for 5 years. I served as principal of Jordan High School for 8.5 years and I am completing my third year as principal of Brighton High School. I am working on completing my EdD from BYU and hope to be finished by this winter. I have been married to my wife Misti for 25 years and we have 4 children. I have thoroughly enjoyed my 23 years in education and look forward to many more.
UASSP:
I believe that school administrators are a tremendously valuable public resource and are an essential piece of a quality educational system. If I were given the opportunity to serve on the UASSP Board, I would do my best to promote and support best practices among school administrators. I would also make a strong effort to shine a positive light on the work that our administrators throughout the state of Utah do every single day. I am continually impressed with the quality of people that I meet throughout this state that are administrators in our public school system.
UASSP Intermediate Middle School Representative



Desirae Roden
Tonnaquint Intermediate School
Biographical Sketch
Desirae is the principal of Tonaquint Intermediate School in Washington County School District. She started her career as a Family and Consumer Science Teacher at Green River High School, taught for five years at Hurricane High School and then moved over to administration as the Assistant Principal at Sunrise Ridge Intermediate. The opportunity came to become a principal this last year and she has loved the move over to a principalship and the unique challenges that come with that job!
Why I would like to serve on the board:
Serving as part of the UASSP board would be a great opportunity to meet so many other principals and hear about the amazing things that are happening in schools all across the state! Also, coming together as a board and planning the summer and winter conferences to be something that administrators can continue to value would be a task that is both meaningful and worthwhile.
UASSP Assistant Principal Representative, Middle School
Ryan Rocque
Lakeridge Jr. HIgh
Biographical Sketch
I am currently serving as an assistant principal at Lakeridge Jr. High in Orem, Utah with Dave Lund as Principal. I was data specialist for eight years prior to this position, working with Garrick Peterson and Kathi Knudsen and CTL of the world language department for ten years. Currently, I am serving on the literacy leadership team for Alpine School District, were we have implemented literacy leadership teams throughout the district and are working to coordinate reading screeners and reading intervention for every student in the district, working under the direction of Tim Brantley and Shane Farnsworth. In addition, I have been involved in a technology cohort with Blaine Edman and Darrin Draper, working to implement system wide change for technology integration in the district. Additionally, I was part of the Alpine School District's Vision for Learning Cohort, as we began leadership teams district-wide, refined our plan for teaching knowledge, skills, and dispositions, and how we could integrate social and emotional learning into practice. I received my Doctor of Philosophy in Educational Leadership and Administration from Brigham Young University, where I worked with Scott Ferrin, Julie Hite, Steve Hite, and others to help principals of Dual Immersion Programs successfully lead change initiatives and understand the unique skills and traits required to fulfill their challenging roles. I worked for 16 years as a French teacher prior to becoming an assistant principal, having one of only two programs in the Western United States to have received the distinction of Exemplary French Program. I have served since 2016 as a lead evaluator for Advance-Ed and Cognia, helping to complete school accreditation. I have five children and a very amazing and supportive wife.
Why UASSP?
I believe strongly in the need to support local, state, and national organizations. As both a teacher, assistant principal, and researcher, I was heavily involved in building the involvement of professionals in similar organizations. I was President of the Utah French Teachers Association, planning and organizing events for French teachers state wide, and because of my involvement there, I helped plan our state's annual conference for foreign language teachers (UFLA). I went on to become the regional representative for the southwest region of the American Association of French Teachers (AATF), and was on the National Board, where we planned the annual conference for all French Teachers in the Nation. As a member of other professional organizations (UASSP, NASSP, ACTFL, SWCOLT, UCET, etc.), I have presented at, planned, and attended dozens of professional conferences. These experiences would help me greatly improve the experience for those who are attending our annual conferences. I have loved attending the winter and summer conferences of UASSP. I believe strongly in the power of these and other events to improve the professional practice of leaders state-wide. I love attending, learning, and hearing from the amazing leaders we have throughout the state and nation. I know that the knowledge we gain from belonging to these professional organizations has made a direct impact on my own life and I would strongly encourage participation and involvement for each member in the future so everyone would see the direct benefit of their membership. Thank you for your consideration.
Rhet Rowley
Mt. Nebo Jr. High
Biographical Sketch
I am starting my fourteenth year in education. In those years I have spent time at several different schools including Mapleton Junior High, Payson High School, Springville Junior High, Diamond Fork Junior High, and currently at Mt. Nebo Middle School. I have been in administrative roles including Dean of Students and Assistant Principal for 9 years. I have a wonderful wife and four boys who are everything to me.

I believe in working hard to support education and educators in our state. Serving on the board of UASSP will give me more opportunity to help move our profession forward and support administrators in helping students. I believe we have a responsibility to advocate for schools and students, and seek ways to grow as educators. I also look forward to expanding my professional networks and working with administrators across the state to achieve these goals.
UASSP State Coordinator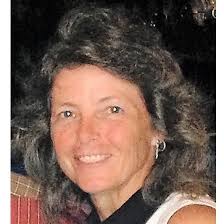 Kim Searle
Sunset Ridge Middle School
UASSP Social Media
TWITTER
@uassp
INSTAGRAM
@uassp