Winners for the UASSP 2020-2021 Executive Board
UASSP President Elect Middle School







Todd Dalley
Pleasant Grove Jr. High
Biographical Sketch
I was raised and currently live in Provo. While attending college, I worked as a 504 and Special Ed Aide at Joaquin Elementary School. Once I graduated, I taught history and Student Council at Dixon Middle School and Farrer Middle School for nine years. Upon completion of my Masters in Education Leadership, I've been an assistant principal at American Fork Junior, principal at Deerfield Elementary and Pleasant Grove Junior.
Why I want to serve on the Board, I want to do anything I can to help promote and recognize the great things that dedicated administrators are doing in


UASSP Intermediate High School Representative


David Swenson
Green Canyon High
Biographical Sketch
Dave was born and raised on a dairy farm in Pleasant Grove, Utah. He earned a Bachelor's Degree from Utah State University in Physical Education and Geography. He began his teaching career at Box Elder High School in Brigham City, teaching Geography and coaching football and wrestling. After two years Dave then made the move to Sky View High School, where he spent the next eleven years teaching physical education, social studies, and coaching football and wrestling. Dave completed his Master's degree and then his administrative endorsement from Utah State University. Dave spent five years in the Logan School District as an assistant principal at Logan High School and three years as principal at Mount Logan Middle School. He then returned to the Cache County School District as principal at Sky View High School for seven years. He has had the opportunity to open up Green Canyon High School in the fall of 2017 in North Logan and is still serving as principal at Green Canyon. Dave and his wife, Paige, have four children and ten grandchildren.


UASSP Large High School Representative
Peter Glahn
American Fork High School
Biographical Sketch

Peter Glahn is starting his first year as the Principal of American Fork High School. He was Principal at Timberline Middle School for the past five years and served as the Large Middle School Rep in 2019-2020. He was the UASSP Assistant Principal of the Year in 2015 at Mountain View High School. Before entering administration, he taught history, sociology, and geography and coached basketball and track. He has visited schools in Portugal and China and believes that peer to peer learning in our own state is a powerful way to grow and learn. He got into education to positively influence young people and has found that to do that, you have to be able to influence older ones too. When not at work, he likes to spend time with his wife Marie, a life skills teacher, and their three children, Gracie, Daniel, and Maggie.
Serving on the UASSP Board would give me the opportunity to work and learn alongside people that I admire. I would like to be able to link great educators to others outside of their own districts and strengthen school networks. I would also love to ensure great professional experiences for everyone in UASSP.


UASSP Intermediate Middle School Representative



Desirae Roden
Tonnaquint Intermediate School
Biographical Sketch
Desirae is the principal of Tonaquint Intermediate School in Washington County School District. She started her career as a Family and Consumer Science Teacher at Green River High School, taught for five years at Hurricane High School and then moved over to administration as the Assistant Principal at Sunrise Ridge Intermediate. The opportunity came to become a principal this last year and she has loved the move over to a principalship and the unique challenges that come with that job!
Why I would like to serve on the board:
Serving as part of the UASSP board would be a great opportunity to meet so many other principals and hear about the amazing things that are happening in schools all across the state! Also, coming together as a board and planning the summer and winter conferences to be something that administrators can continue to value would be a task that is both meaningful and worthwhile.
UASSP Assistant Principal Representative, Middle School
Rhet Rowley
Mt. Nebo Jr. High
Biographical Sketch
I am starting my fourteenth year in education. In those years I have spent time at several different schools including Mapleton Junior High, Payson High School, Springville Junior High, Diamond Fork Junior High, and currently at Mt. Nebo Middle School. I have been in administrative roles including Dean of Students and Assistant Principal for 9 years. I have a wonderful wife and four boys who are everything to me.

I believe in working hard to support education and educators in our state. Serving on the board of UASSP will give me more opportunity to help move our profession forward and support administrators in helping students. I believe we have a responsibility to advocate for schools and students, and seek ways to grow as educators. I also look forward to expanding my professional networks and working with administrators across the state to achieve these goals.
UASSP State Coordinator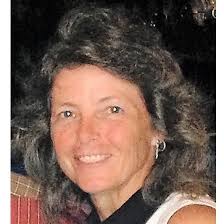 Kim Searle
Sunset Ridge Middle School
UASSP Social Media
TWITTER
@uassp
INSTAGRAM
@uassp