---
"REFLECT ON YOUR LEARNING AND REIMAGINE YOUR FUTURE"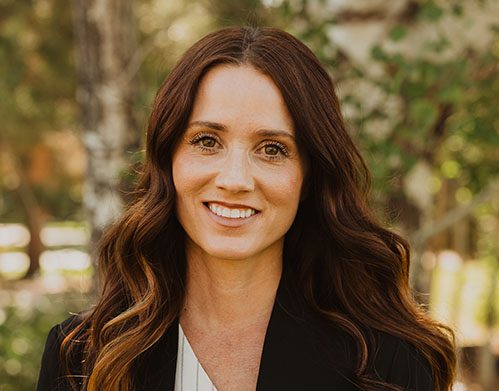 Decisions. Decisions. There is no doubt we spend the majority of our day making decisions. It has been suggested that we make approximately 35,000 decisions each day (Krockow, 2018), exhausting, right?
Even more mind-blowing is we make 226.7 decisions each day on what to eat (Graff, 2018). My number is significantly less than this. I'm usually deciding between tacos and nachos, which is a win either way.
The past school year was one full of constant decision-making. Some decisions were made for us and out of our control, but still left us with the task to decide how to do what we "usually" do while navigating the muddy waters of political discord, constantly changing health mandates, the mental health of our students and faculty, and oh, ya- learning!
It was exhausting, and frankly not an experience I ever want to repeat. In fact, navigating a global pandemic has now become one of my least favorite activities. It replaced running. However, not all was lost, right? Sure, it was insane, but if we take a moment to reflect, we lived through some great moments and some we would rather forget.
I began to reflect on the moments of the past year, and what lessons I could learn from good or poor decisions, systems that were or were not put in place, and wins or loses (both personal and professional).
I won't bore you with my list of multiple pages, but what I will tell you is the process of reflecting has helped me know what I do NOT want to do (go through a global pandemic is at the top of the list) and what I learned about me, my team, and what I really envision for both. I took a moment to discern what was within my control to do differently. It allowed me to reflect on the many decisions we make, as administrators, on behalf of ourselves and others, and to be more mindful of what truly matters. What is a priority, and what can wait? What is for me to decide, and what can I delegate? Again, more decisions. However, the reflection in and of itself is a great start to prioritizing our mission and beliefs. Did I think back on this past year and wonder, "What was I thinking?" or "I completely missed the mark on that one!"
Of course, I did! I also cut myself some slack for navigating through a global pandemic. And, you should too! With a little chaos thrown into our routines, procedures, and systems, the pandemic forced us to look at how we did things and imagine what it would look like if we did them differently. There is no doubt that something played out differently than before; I mean come on, limited spectators at games? Just an example, but can I get an Amen? (this is definitely a sarcastic example, as I terribly missed the energy the students bring to our games).
The reflection process should be added to our routines and systems. We should practice reflection to adapt to possible changes in the learning landscape and reimagine our path forward.
After taking the time to reflect, take a moment to think about what actions, changes, decisions you were forced to make, and the positives that came from them. For example, the use of technology. Although I would much rather meet with people face-to-face, I was able to attend meetings, and get acquainted with some awesome people that I may not have had the opportunity to meet without the ease and convenience of virtual meetings. When students would get quarantined, they had the opportunity to Zoom into their actual class period and still be a part of the class discussions and activities. Many of our teachers were regularly recording their lessons and posting them to Canvas. At first, this was to benefit those students who had to be quarantined, but we quickly realized it was beneficial to all students and to teachers as well. It provided opportunities for teachers to reflect on their teaching and make adjustments where needed. One more example that has been phenomenal for our school is Lunch-N-Learn. Due to the restriction of travel, and the cancelation of pretty much every learning conference, we decided to designate some time to provide some professional development and learn from each other. Once a month, during lunch, we delved into topics such as positive student interactions, executive functioning in secondary students, and collective teacher efficacy. It was a great way for us to continue our learning, to focus on what we could control, and to make connections with each other during a time where connecting seemed pretty hard to accomplish.
I have more examples of what we reimagined, and I learned so much from many of you about what you did differently. I am hopeful you have some of your own examples. Make a list! Put it in writing and you may be surprised at how well you all did. We are in the business of creating, implementing, and progressing. Progress is difficult without imagination. There will always be roadblocks. Hopefully, not on the scale of a global pandemic, but we have the opportunity to take time to look at our roadblocks and reimagine how we might be able to accomplish our mission and vision for our schools. As you being to make plans for next year, do not let a good lesson go to waste. Refelt on your learning and reimagine your future!
Krockow, E. M. (2018, September 27). How many decisions do we make each day? Psychology Today. https://www.psychologytoday.com/us/blog/stretching-theory/201809/how-many-decisions-do-we-make-each-day.
Graff, F. (2018, February 7). How many daily decisions do we make? UNC. http://science.unctv.org/content/reportersblog/choices.