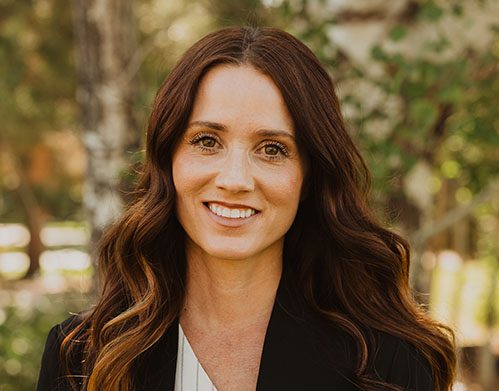 Kim Monkres
President
Snow Canyon High
1385 N. 2400 West
St. George, UT 84770
(435) 634-1967
kim.monkres@washk12.org
Kim Monkres
---
Kim Monkres has a passion for all aspects of education and has had a variety of experiences. After graduating from Weber State University, she began her career as an English teacher and coach at Bonneville High School where she loved being a part of the Bonneville Lakers and coaching the drill team. She later earned her Master's Degree in Education from Southern Utah University. In 2008, she found her way to sunny St. George teaching 7th grade English. Later, she served as an Assistant Principal and Staff Developer at Hurricane High School. From 2010-2014 she was the Assistant Principal and Athletic Director at Desert Hills High School. In 2014 Kim moved north and worked as an Assistant Director at the Utah High School Activities Association where she loved working with schools from all across the State. She deeply missed "home" and moved back to St. George. She served as an Assistant Principal at Pine View Middle School, and then later became the Principal at Desert Hills Middle School. She is currently the Principal of Snow Canyon High School. She enjoys spending any free time she may have in Italy! If she is not in Italy, then she is likely at a sporting event or a concert, preferably Coldplay or U2
Rae Garrison
Past President
West Jordan Middle
7550 S Redwood Rd
West Jordan, UT 84084
(801) 412-2100
rae.garrison@jordandistrict.org
Rae Garrison
---
Rae Garrison is the Principal of West Jordan Middle School in Jordan School District. Rae earned her Bachelor's Degree from the University of Utah in 1998 majoring in Fine Arts. She earned her Master's Degree at the University of Utah in 2002 majoring in Education, Culture, and Society. Rae received her Administrative Certificate from Southern Utah University in 2004. Rae has been an educator for over twenty years and an administrator for over seventeen years. She was the Utah Principal of the year in 2018. Rae is the co-creator and co-chair of the National LGBTQ+ School Leaders Network for the NASSP.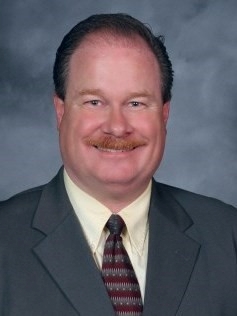 Greg Wilkey
Large High School Representative
Davis High School
325 South Main St
Kaysville, UT 84037
(801) 402-8800
gwilkey@dsdmail.net
Greg Wilkey
---
Gregory Wilkey is honored to be a part of the UASSP Executive Board. Dr. Wilkey was appointed principal of Davis High School in Kaysville in July of 2017. He earned a B.A. in German from Weber State University, a B.A. in History from the University of Utah, an M.A. in German Literature and Languages from the University of Utah, an M.Ed. in Educational Leadership from the University of Utah, and an Ed.D. in Curriculum and Instruction with an emphasis in Instructional Leadership from Utah State University. Greg taught German and History in the Jordan School District (Crescent View Middle School) and at the University of Utah before being appointed Assistant Principal at West High School in 1996. Stints as an Assistant Principal at Bountiful High School and Northridge High School followed. After serving as Principal at North Layton Junior High, Gregory Wilkey was appointed Principal at Bountiful High School where he served from 2010 to 2017. Greg and his wife, Kristi, have three children and are looking forward to being grandparents someday.
Jade Shepherd
Small High School Representative
North Sevier High
350 W. 400 North
Salina, UT 84654
(435) 529-3717
jade.shepherd@seviersd.org
Jade Shepherd
---
Jade began his educational career in the Sevier School District in 1994. He taught at Pahvant and Ashman Elementary Schools teaching 3rd and 4th grades. He spent 11 years teaching within the district before becoming an instructional coach and assistant principal for 3 years. Jade served as an elementary building principal at Saline Elementary for 4 years and Ashman Elementary for 3 years. In 2015, Jade became the principal of North Sevier High School where he currently works. This year marks his 28th year in education and his 14th year as a principal.
He loves serving as a school principal and enjoys building positive relationships with everyone he meets. He enjoys working with students and watching them succeed, supporting teachers and staff so that they can reach their greatest potential, strengthening the connection between school and home, and creating a positive school culture.
Desirae Roden
Intermediate Middle School Representative
Tonaquint Intermediate
1012 W Curly Hollow Dr.
St George, UT 84770
(435) 688-2238
desirae.roden@washk12.org
Desirae Roden
---
Desirae Roden loves being the principal of Tonaquint Intermediate School in St. George, Utah. She is moving into her third year in this role, but spent 10 wonderful years as an Assistant Principal at Sunrise Ridge Intermediate in St. George. As a teacher, she taught High School FACS and believes in integrating cross-curricular standards into teaching to best help all students learn and understand the purpose behind their learning. She loves reading and learning about the latest research to help increase achievement in schools and is currently on a mission to help struggling students read in the middle levels, bring more awareness to the social and emotional needs of kids, and help teachers focus on more positive methods to improve behavior in students. Her favorite quotes include: "Discipline yourself, and others won't need to." by the great John Wooden and "Do what is right, not what is convenient" by Dbasish Mridha and guides others on their educational quests through these ideas.
Grant Cotterell
Assistant Principal Middle School Representative
Canyonview Jr High ASD
655 E 950 North
Orem, UT 84097
(801) 610-8130
gcotterell@alpinedistrict.org
Grant Cotterell
---
Grant Cotterell grew up in the old Jordan School District attending Lone Peak Elementary, Indian Hills Middle School, and Alta High School. He graduated from BYU with a BA in History Teaching. He spent 11 years at American Fork Junior High as an intern, teacher, TAA, and assistant principal. For the past 2 years, Grant has been an assistant principal at Canyon View Junior High in Orem, Utah. Grant is married to Becky, a nurse. They live in Lehi with their 3 awesome kids.
Charisse Hilton
Student Council Representative
Canyons School District
9361 S 300 East
Sandy, UT 84070
(801) 826-5000
charisse.hilton@canyonsdistrict.org
Charisse Hilton
---
I just finished year 28 in public education. I have been a History and Health Teacher, Student Government Advisor, Assistant Principal High School, and a Principal at both the Middle and High School Levels. My involvement in student leadership began at Hillcrest High School. I was appointed to UASSP as the UASC Executive Director in 2007. I serve with a national organization (NASSCED) with executive directors from all over the country. I served as Vice-President and President of NASSCED and as a board member. Our purpose is to collaborate, plan and guide student leaders. I am a firm believer that students must be engaged and anchored at their schools by SOMETHING. I encourage our student leaders to facilitate and support those SOMETHINGS! Currently, I serve as a Program Administrator in External Relations for Canyons School District.
Rhonda Bromley
Executive Director
UASSP
525 East 300 South
Kaysville, UT 84037
(801) 402-0583
rhonda.bromley@uassp.org
Rhonda Bromley
---
Rhonda has been an educator for 31 years. As a teacher, she taught Social Studies and Physical Education. She loved being an advisor and coach of many extra-curricular activities. After being a high school assistant principal, she worked as the Public Relations Director for Alpine School District and then as the principal of Lone Peak High School for several years. At the district level, she was a Secondary Supervisor and then an Assistant Superintendent. She is excited to serve as the new Executive Director of UASSP. She married her high school sweetheart, Reed, and they have six children and two perfect grandchildren. She loves spending time with her family and doing anything outdoors.
Geri McCauley
Association Secretary
UASSP
525 E 300 S
Kaysville, UT 84037
(801) 402-0583
geri.mccauley@uassp.org
Peter Glahn
President Elect
American Fork High
410 N 600 East
American Fork, UT 84003
(801) 610-8800
pglahn@alpinedistrict.org
Peter Glahn
---
Peter Glahn is the Principal of American Fork High School. He was Principal at Timberline Middle School for five years and served as the Large Middle School Rep in 2019-2020. He was the UASSP Assistant Principal of the Year in 2015 at Mountain View High School. Before entering administration, he taught history, sociology, and geography and coached basketball and track. He has visited schools in Portugal and China and believes that peer-to-peer learning in our own state is a powerful way to grow and learn. He got into education to positively influence young people and has found that to do that, you have to be able to influence older ones too. When not at work, he likes to spend time with his wife Marie, a life skills teacher, and their three children, Gracie, Daniel, and Maggie.
Todd Quarnberg
State Coordinator
Herriman High
11917 S Mustang Trail Way
Herriman, UT 84096
(801) 567-8530
todd.quarnberg@jordandistrict.org
Todd Quarnberg
---
Todd was born and raised in Scipio, Utah. Currently, He lives in Salt Lake County but Scipio is still home. He thought of buying some ruby slippers on many occasions to tap the heels together just like Dorothy did in The Wizard Of Oz. He has seen a transformation in education over the years. He remembers sharing an Apple 2e computer with three other teachers and putting grades in a hard copy grade book. He taught Science 31 years ago and never dreamed he would become an administrator. He loved the classroom! He doesn't know what possessed him to hit the books at night and get his Masters in Education Leadership from Utah State University, but it was a great decision. He is currently the Principal of Herriman High School and a proud member of the Mustang community. The best part of his administrative experience has been the people he has met along the way. If he doesn't know you yet, he is excited about the opportunity. He has been President of UASSP previously and is excited to serve as the UASSP Coordinator.
David Swenson
Intermediate High School Representative
Green Canyon High School
2960 N. Wolfpack Way
North Logan, UT 84341
(435) 792-9300
david.swenson@ccsdut.org
David Swenson
---
Dave was born and raised on a dairy farm in Pleasant Grove, Utah. He earned a Bachelor's Degree from Utah State University in Physical Education and Geography. He began his teaching career at Box Elder High School in Brigham City, teaching Geography and coaching football and wrestling. After two years Dave then made the move to Sky View High School, where he spent the next eleven years teaching physical education, social studies, and coaching football and wrestling. Dave completed his Master's degree and then his administrative endorsement from Utah State University. Dave spent five years in the Logan School District as an assistant principal at Logan High School and three years as principal at Mount Logan Middle School. He then returned to the Cache County School District as principal at Sky View High School for seven years. He has had the opportunity to open up Green Canyon High School in the fall of 2017 in North Logan and is still serving as principal at Green Canyon. Dave and his wife, Paige, have four children and ten grandchildren.
Audrey Fish
Large Middle School Representative
Herriman Middle School
14058 S Mirabella Dr
Herriman, UT 84096
(801) 412-2453
audrey.fish@jordandistrict.org
Audrey Fish
---
Audrey has been in education for 26 years. 15 years as a High School Biology/PE Teacher/coach and 11 years as a middle school Assistant Principal in the Jordan School District. When it comes to leadership, Audrey's approach is transparent, reflective, and collaborative. She embodies the idea that nurturing is different from just looking after someone or something—it is caring for and encouraging someone's growth or development. She believes it is imperative that each student and teacher feels nurtured during the educational experience and her warm heart and deep belly laugh are infectious. Audrey is passionate about using the lens of restorative practices to emphasize repairing harm within the school community. She focuses on the Social and Emotional well-being of each student and adult and fosters relationships of trust. Audrey understands the power of "we," she is the first to believe and the last to give up, she knows the importance of fun and can look past the tough facade and see the heart of those she works with. Audrey shapes a culture of trust, transparency, and vulnerability and motivates those around her to be better teachers for our students every day. She was the APOY for the State of Utah in 2020 and a National Finalist for the National Assistant Principal of the Year in 2020.
Mistalyn Leis
Small Middle School Representative
Vernal MIddle School
721 W 100 South
Vernal, UT 84078
(435) 781-3140
mistalyn.leis@uintah.net
Mistalyn Leis
---
My name is Mistalyn Leis. I have been an educator in Utah, serving students, teachers, and communities for 22 years. I have worked in the capacity of a school counselor, program coordinator, assistant principal, and am currently entering my ninth year as the principal at Vernal Middle School. I have a Master's degree in School Counseling and Administration, and a PhD. in Family Psychology. I am energetic, outspoken, and organized. I have been a member of the Utah Middle Level Association, UMLA, for nine years and received the Outstanding Middle Level Administrator award in 2017. I am an advocate for middle-level education and believe there are unique challenges and opportunities at the middle level. I am a mother of five children, ranging in age from 22 to 9. I enjoy reading a good book in the sunshine, listening to the rain, baking, and eating a well-done hamburger straight off the grill.
Jo Richins
Assistant Principal High School Representative
Northridge High School
2430 N Hillfield Rd.
Layton, UT 84041
(801) 402-8500
jrichins@dsdmail.net
Jo Richins
---
I am currently starting my 23rd year in Education, and I love going to work every day. My professional role in Education has included: history teacher, counselor, and I am currently your large high school representative assistant principal at Northridge High School, in Layton Utah.
Lynn Mecham
Specialty School Representative
Landmark High School
612 S Main
Spanish Fork, UT 84660
(801) 798-4030
lynn.mecham@nebo.edu
Lynn Mecham
---
I am starting my 32nd year in education. I have taught second and sixth grades, been a counselor at the jr. high level, been an assistant principal at the middle and jr. high and high school levels and been a principal of the Alternative high school. I also was the supervisor at the bus stop for 5 years. I love my job and have loved the opportunity to have served in all of these jobs. My wife and I have been married for 35 years and have 7 children and 11.5 grandchildren.
Rachel Colledge
USBE Liaison
Utah State Board of Education
P.O. Box 144200
Salt Lake City, UT 84114-4200
(801) 538-7893
rachel.colledge@schools.utah.gov
Rachel Colledge
---
Rachel serves as Educational Leadership Specialist at the Utah State Board of Education. In her role, she collaborates with and supports school leadership throughout the state of Utah. Rachel has served in the roles of teacher, CTE director, and secondary school principal at Spectrum Academy and district secondary special education literacy specialist at Granite School District. Rachel has taught elementary, middle grades, and high school. Rachel's leadership experience is also inclusive of program management at Salt Lake Community College where she oversaw a variety of projects including those that served underrepresented and non-traditional students. Rachel finds joy in fostering leadership in others. She has served as the advisor for student body officers and for student council where she worked to grow leadership skills in students. Further, she has mentored and coached myriad teachers. In addition to her commitment to and love for education, she has a passion for the arts. Prior to entering the education field, Rachel worked for Ballet West. She served as the Board Chair for the Grand Theatre, as the gala chairperson for the Salt Lake Arts Academy, and as the volunteer parent for the Beverly Taylor Sorenson Arts program where she oversaw the gala at Beacon Heights Elementary. Rachel earned her bachelor's degree from the University of Utah, her special education license from Weber State University and her Master of Education with Educational Leadership Licensure from Southern Utah University. Rachel enjoys distance running. She's run multiple marathons, 25ks, and half marathons. She shared her love of running with her students by creating a running club when she taught junior high and then later served as the secondary school cross country coach. Rachel also enjoys reading and writing everything from poetry to pieces related to work, creating and enjoying the arts, playing board games with her family and friends, and traveling.