Peter Glahn
President
American Fork HS
410 N 600 E
American Fork, UT 84003
(801) 610-8800
pglahn@alpinedistrict.org
Peter Glahn
---
Peter Glahn is the Principal of American Fork High School. He was Principal at Timberline Middle School for five years and served as the Large Middle School Rep in 2019-2020. He was the UASSP Assistant Principal of the Year in 2015 at Mountain View High School. Before entering administration, he taught history, sociology, and geography and coached basketball and track. He has visited schools in Portugal and China and believes that peer-to-peer learning in our own state is a powerful way to grow and learn. He got into education to positively influence young people and has found that to do that, you have to be able to influence older ones too. When not at work, he likes to spend time with his wife Marie, a life skills teacher, and their three children, Gracie, Daniel, and Maggie.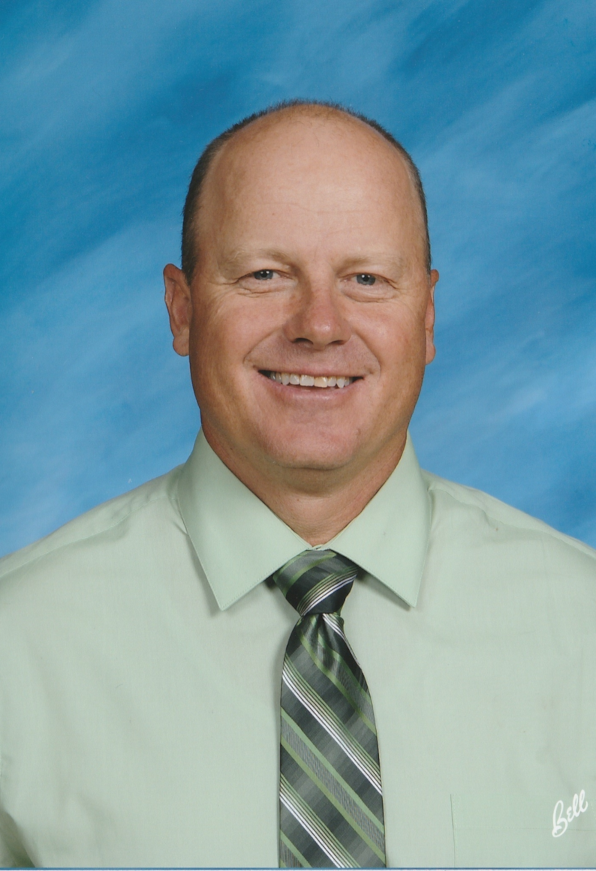 Shane Jones
President-Elect
Sky View HS
520 S 250 E
Smithfield, UT 84335
(435) 563-6273
shane.jones@ccsdut.org
Shane Jones
---
Shane Jones is the newly appointed Principal at Sky View High School. Shane started his educational career as a high school counselor in Kimberly, Idaho before coming to Utah. After counseling for twelve years, Shane decided to go back to school and get a teaching endorsement in psychology. He was a teacher, softball and volleyball coach and athletic director at Sky View before moving into administration. He has spent the last five years as the Assistant Principal of Green Canyon High School and was the Utah Assistant Principal of Year in 2019. Shane is married to Judy, a middle school math
teacher, has four kids, and a grandchild with one more on the way.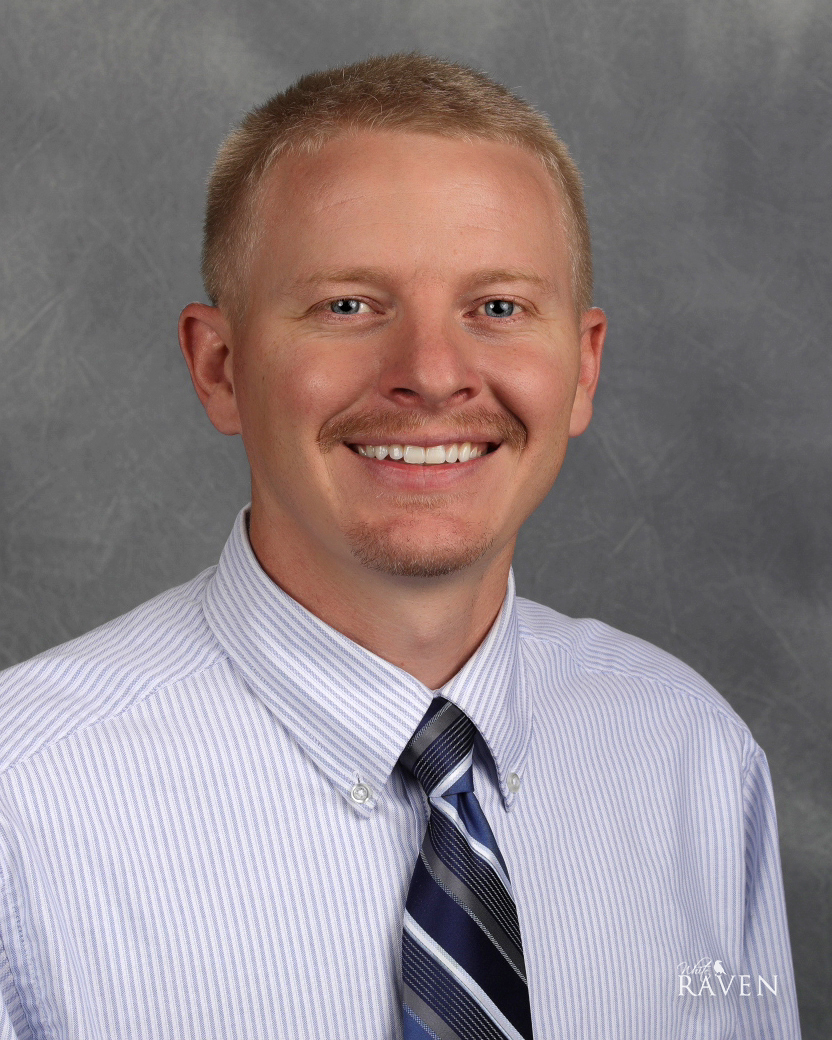 Travis Henderson
Small High School Representative
North Sevier HS
350 W 400 N Salina, UT 84654
(435) 529-3717
travis.henderson@seviersd.org
Travis Henderson
---
Travis Henderson grew up in Green River, Wyoming, where he learned to love education through sports and mentoring programs. In 2010, he moved to Ogden to attend Weber State University and coach wrestling at Weber High School. In 2014, he became the first college graduate in his family and began his teaching career at North Sevier High School. He planned to stay for just a short time but fell in love with
the Salina community and has lived there ever since. He taught English, Finance, and Economics for four years until he earned a Master's Degree from Western Governors University and became the Assistant Principal at North Sevier High School. Travis is married to the most incredible fourth-grade teacher and has two amazing daughters. He enjoys fishing, riding his side by side, and anything with live music. Through both the gleaming highlights and harrowing challenges education entails, Travis cannot imagine himself doing anything more enjoyable with his life.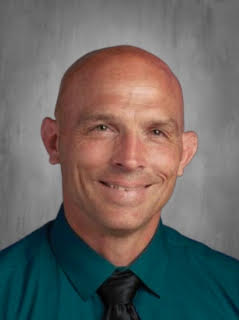 Dan Carstens
Small/Middle Level Representative
Bear River MS
300 E 1500 S Tremonton, UT 84337
(435) 257-2540
dan.carstens@besd.net
Dan Carstens
---
After spending a lifetime in Alaska serving as a math teacher and head wrestling coach for 9 years, and a principal for 16 years, my wife and I made the move to Tremonton, UT, to take the helm as principal of Bear River Middle School. During my time in Alaska, I was fortunate enough to serve on the executive board of AASSP, Alaska's affiliate of NASSP, for over 7 years where we developed a principal mentoring program and secured high level PD for our colleagues. My role with AASSP evolved from region director to president-elect, president, and past-president just before leaving the state. I've been married to my wonderful wife, Debbie, for 27 years and we have 5 grown children together. When I'm out of the office, you will find me wetting a line in one of the many backcountry streams and lakes that Utah has to offer.
Desirae Roden
Intermediate Middle School Representative
Tonaquint Intermediate
1012 W Curly Hollow Drive
St George, UT 84770
(435) 688-2238
desirae.roden@washk12.org
Desirae Roden
---
Desirae Roden loves being the principal of Tonaquint Intermediate School in St. George, Utah. She is moving into her third year in this role, but spent 10 wonderful years as an Assistant Principal at Sunrise Ridge Intermediate in St. George. As a teacher, she taught High School FACS and believes in integrating cross-curricular standards into teaching to best help all students learn and understand the purpose behind their learning. She loves reading and learning about the latest research to help increase achievement in schools and is currently on a mission to help struggling students read in the middle levels, bring more awareness to the social and emotional needs of kids, and help teachers focus on more positive methods to improve behavior in students. Her favorite quotes include: "Discipline yourself, and others won't need to." by the great John Wooden and "Do what is right, not what is convenient" by Dbasish Mridha and guides others on their educational quests through these ideas.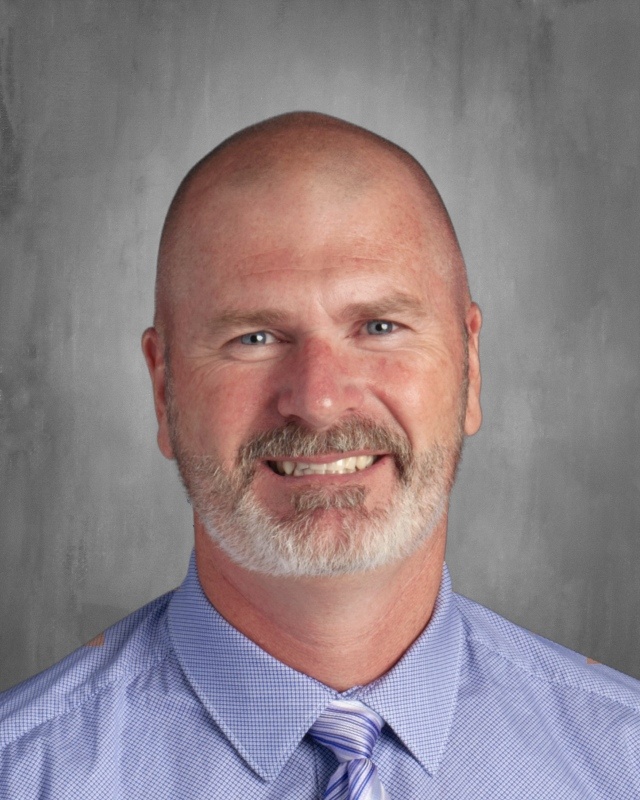 Eric Loftin
HS Assistant Principal Representative
Lehi HS
180 N 500 E
Lehi, UT 84043
(801) 610-8805
eloftin@alpinedistrict.org
Eric Loftin
---
Eric was born and raised in the central valley of California. He graduated from the University of Utah with a Bachelor's Degree in Exercise Science and returned to California to begin his teaching and coaching career at his alma mater. After five years in California, he returned to Utah to continue his teaching/coaching career at Lehi High School. Eric spent the next six years as a teacher/coach at Lehi High School while completing a Master's Degree in Business Administration at Westminster College and a Master's Degree in Educational Leadership from Southern Utah University. Eric spent the next four years as an Assistant Principal at Orem High School and then returned to Lehi High School where he is currently serving as an Assistant Principal. Eric lives in Lehi with his wife Chantel and they have four children. Eric has a passion for leading, learning and is excited to work with all of the great educators in the state.
Charisse Hilton
Student Council Representative
Canyons School District
9361 S 300 East
Sandy, UT 84070
(801) 826-5000
charisse.hilton@canyonsdistrict.org
Charisse Hilton
---
I just finished year 28 in public education. I have been a History and Health Teacher, Student Government Advisor, Assistant Principal High School, and a Principal at both the Middle and High School Levels. My involvement in student leadership began at Hillcrest High School. I was appointed to UASSP as the UASC Executive Director in 2007. I serve with a national organization (NASSCED) with executive directors from all over the country. I served as Vice-President and President of NASSCED and as a board member. Our purpose is to collaborate, plan and guide student leaders. I am a firm believer that students must be engaged and anchored at their schools by SOMETHING. I encourage our student leaders to facilitate and support those SOMETHINGS! Currently, I serve as a Program Administrator in External Relations for Canyons School District.
Rhonda Bromley
Executive Director
UASSP
P.O. Box 773
Springville, UT 84663
rhonda.bromley@uassp.org
Rhonda Bromley
---
Rhonda has been an educator for 31 years. As a teacher, she taught Social Studies and Physical Education. She loved being an advisor and coach of many extra-curricular activities. After being a high school assistant principal, she worked as the Public Relations Director for Alpine School District and then as the principal of Lone Peak High School for several years. At the district level, she was a Secondary Supervisor and then an Assistant Superintendent. She is excited to serve as the new Executive Director of UASSP. She married her high school sweetheart, Reed, and they have six children and two perfect grandchildren. She loves spending time with her family and doing anything outdoors.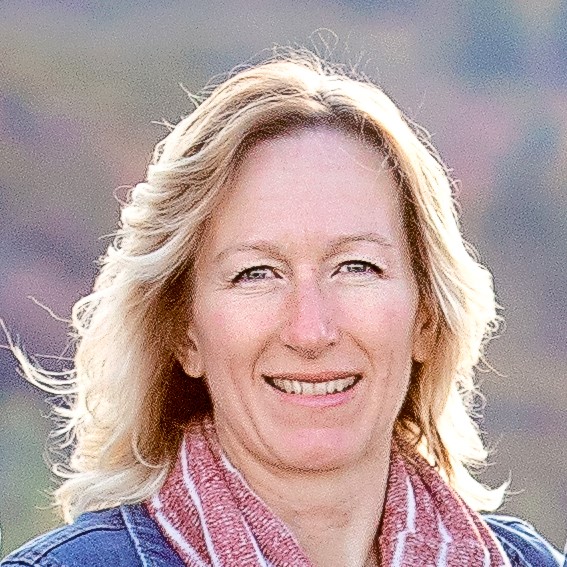 Geri McCauley
Secretary
UASSP
P.O. Box 773
Springville, UT 84663
geri.mccauley@uassp.org
Melony Mortensen
---
Melony has been involved with education for the past 30 years and recently retired as the Finance Secretary at Maple Mountain HIgh School. She was involved at MMHS from the Startup of the new high school to the time she retired. She has worked at Payson High School and most recently at Salem Hills HIgh School, also in finance.
Melony was involved with UHSAA and served for several years as the secretary for region 8, getting to know many administrators around the state. She loves spending time with her adorable 5 grandkids and attending any event they are involved in.
Melony loves staying busy and is so excited to begin this new adventure with UASSP.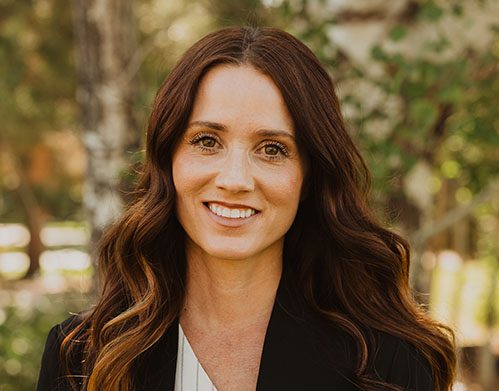 Kim Monkres
Past President
Snow Canyon HS
1385 N 2400 W
St. George, UT 84770
(435) 634-1967
kim.monkres@washk12.org
Kim Monkres
---
Kim Monkres has a passion for all aspects of education and has had a variety of experiences. After graduating from Weber State University, she began her career as an English teacher and coach at Bonneville High School where she loved being a part of the Bonneville Lakers and coaching the drill team. She later earned her Master's Degree in Education from Southern Utah University. In 2008, she found her way to sunny St. George teaching 7th grade English. Later, she served as an Assistant Principal and Staff Developer at Hurricane High School. From 2010-2014 she was the Assistant Principal and Athletic Director at Desert Hills High School. In 2014 Kim moved north and worked as an Assistant Director at the Utah High School Activities Association where she loved working with schools from all across the State. She deeply missed "home" and moved back to St. George. She served as an Assistant Principal at Pine View Middle School, and then later became the Principal at Desert Hills Middle School. She is currently the Principal of Snow Canyon High School. She enjoys spending any free time she may have in Italy! If she is not in Italy, then she is likely at a sporting event or a concert, preferably Coldplay or U2
Todd Quarnberg
State Coordinator
Herriman HS
11917 S Mustang Trail Way
Herriman, UT 84096
(801) 567-8530
todd.quarnberg@jordandistrict.org
Todd Quarnberg
---
Todd was born and raised in Scipio, Utah. Currently, He lives in Salt Lake County but Scipio is still home. He thought of buying some ruby slippers on many occasions to tap the heels together just like Dorothy did in The Wizard Of Oz. He has seen a transformation in education over the years. He remembers sharing an Apple 2e computer with three other teachers and putting grades in a hard copy grade book. He taught Science 31 years ago and never dreamed he would become an administrator. He loved the classroom! He doesn't know what possessed him to hit the books at night and get his Masters in Education Leadership from Utah State University, but it was a great decision. He is currently the Principal of Herriman High School and a proud member of the Mustang community. The best part of his administrative experience has been the people he has met along the way. If he doesn't know you yet, he is excited about the opportunity. He has been President of UASSP previously and is excited to serve as the UASSP Coordinator.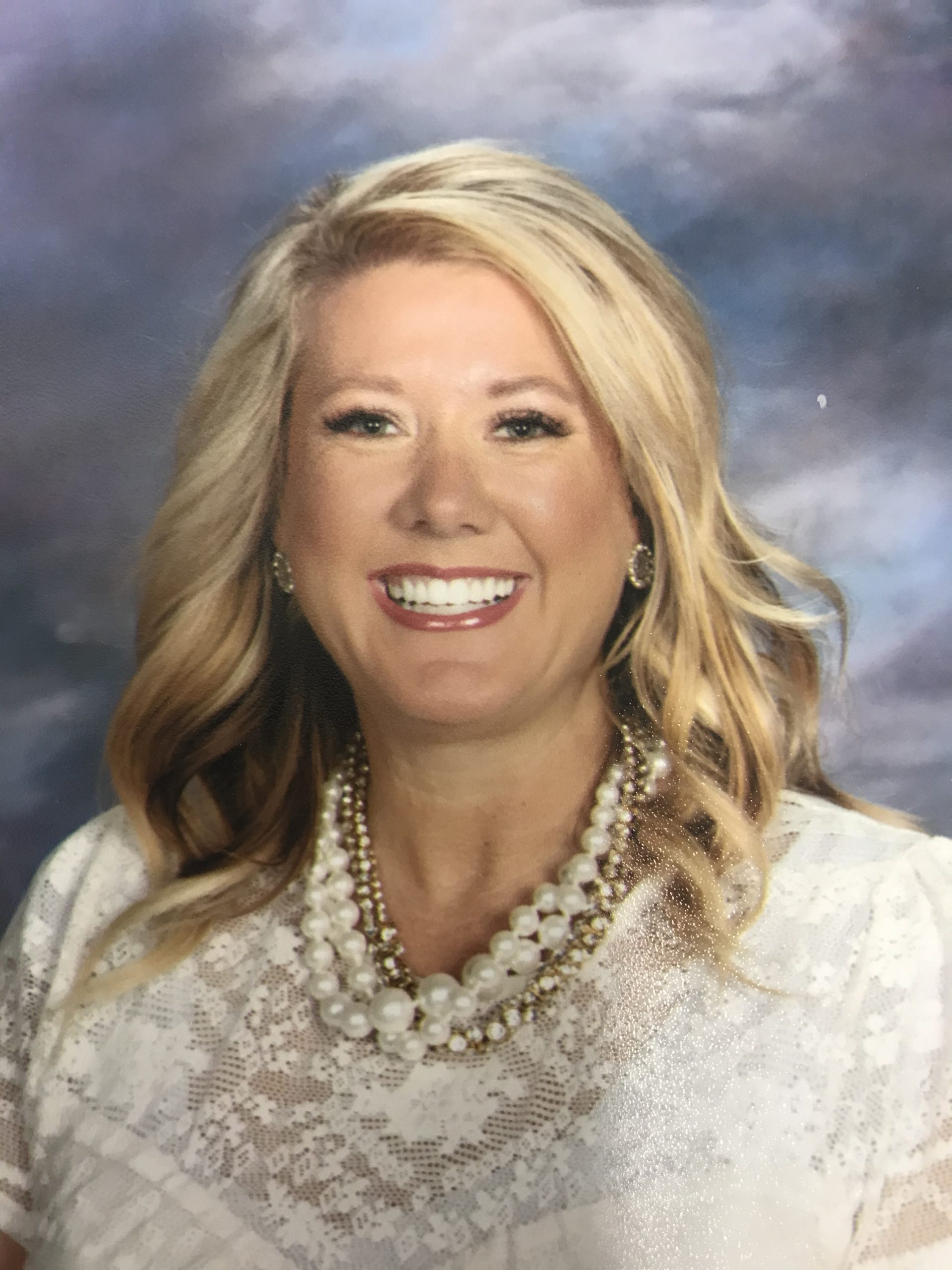 Terri Howell
Medium High School Representative
Hurricane Intermediate
1325 S 700 W Hurricane, UT 84737
(435) 674-0885
terri.howell@washk12.org

Terri Howell
---
Terri's passion for education and learning started years before she received her degree from Utah State University. She grew up as an Air Force "brat" living in and visiting many different countries. Whether in Germany, Philippines, England, Hong Kong, North Dakota or settling in Florida, it allowed her the opportunity to learn from many different cultures. Upon receiving a scholarship to Utah State University, she met her husband, Jonathan Howell, where they both found their love of history and education. Adding three sons to their family, three daughter in-laws, three grandchildren and two more in July, has given them the ability to share their love of travel, the beach and baseball. Eating peanuts and cracker jacks at thirteen Major League Baseball Parks (including Fenway Park…Go Red Sox) with your family is a Homerun! Terri started her educational career at Dixie High, teaching US History. Her Flyer Family will always have a place in her heart. After teaching, she received her Media Endorsement and started at Snow Canyon Middle School in the library. She later received her Master in Education Administration. In 2018, she took a Teacher on Special Assignment position at Desert Hills High. After nineteen
years in education, Terri is thrilled to be a part of the Thunder Family in her third year as Assistant Principal over Athletics. You might find Terri watching the Red Sox, enjoying the sun on the beach or playing with her
Grandchildren!
Audrey Fish
Large Middle School Representative
Sunset Ridge MS
8292 Skyline Arch Drive
West Jordan, UT 84081
audrey.fish@jordandistrict.org
Audrey Fish
---
Audrey has been in education for 26 years. 15 years as a High School Biology/PE Teacher/coach and 11 years as a middle school Assistant Principal in the Jordan School District. When it comes to leadership, Audrey's approach is transparent, reflective, and collaborative. She embodies the idea that nurturing is different from just looking after someone or something—it is caring for and encouraging someone's growth or development. She believes it is imperative that each student and teacher feels nurtured during the educational experience and her warm heart and deep belly laugh are infectious. Audrey is passionate about using the lens of restorative practices to emphasize repairing harm within the school community. She focuses on the Social and Emotional well-being of each student and adult and fosters relationships of trust. Audrey understands the power of "we," she is the first to believe and the last to give up, she knows the importance of fun and can look past the tough facade and see the heart of those she works with. Audrey shapes a culture of trust, transparency, and vulnerability and motivates those around her to be better teachers for our students every day. She was the APOY for the State of Utah in 2020 and a National Finalist for the National Assistant Principal of the Year in 2020.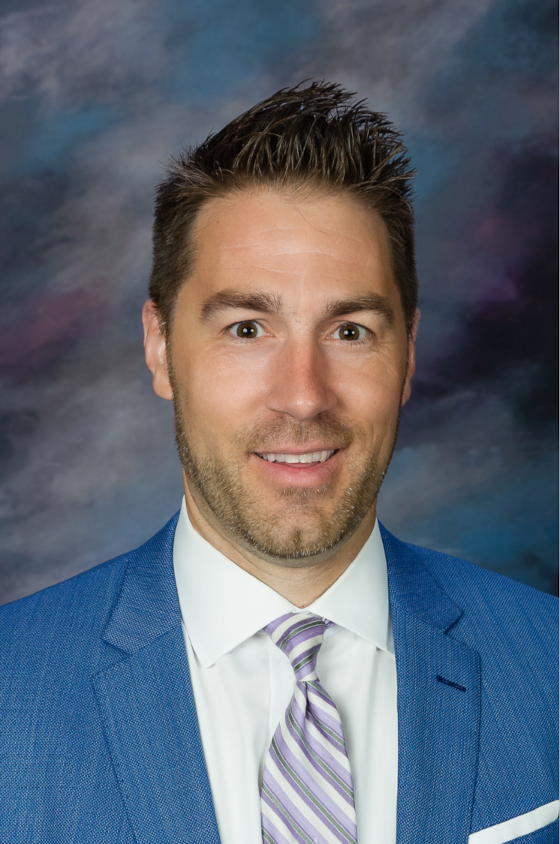 Dan Biolo
Specialty School Representative
Summit Schools
704 South Utah Valley Drive
American Fork, Utah 84003
(801) 610-8183
dbiolo@alpinedistrict.org
Dan Biolo
---
Dan grew up in Green Bay Wisconsin in the shadow of Lambeau field. He moved to Utah to attend Brigham Young University. Upon graduation, he got a job in the Alpine School District and has called Utah home ever since. His education career began 22 years ago as a Math and History teacher at Summit High School, in American Fork, UT. During his 7 years as a teacher at Summit High School he was involved with athletics at American Fork High School and enjoyed working with the football and basketball teams. Later he served as an Assistant Principal at both American Fork and Lone Peak High Schools before becoming the Principal of Summit High School, a position he has held the past 4 years. Working in education has been in his bloodline for 3 generations. Furthermore, his wife Staci, who is also an educator, teaching mathematics
at both the high school and college levels. They have been married for 8 years and have 5 children ages 7, 6, 4 ,2 and 0.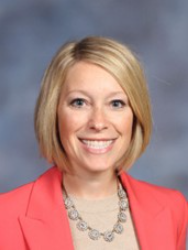 Erin Stumo
MS Assistant Principal Representative
Syracuse Jr HS
1450 S 2000 W Syracuse, UT 84075
(801) 402-6800
estumo@dsdmail.net
Erin Stumo
---
Erin started her career in education in Minnesota where she taught high school English and coached hockey, soccer, and lacrosse before moving to Utah in 2018. Since moving to Utah Erin has had the privilege of teaching junior high English, serving as an Instructional Coach, working
as an Administrative Intern at Northridge High School, and is currently loving her experience as an assistant principal at Syracuse Junior High School. Erin enjoys exploring this beautiful state with her husband, Zach, and her five-year-old twins, Carson and Cece!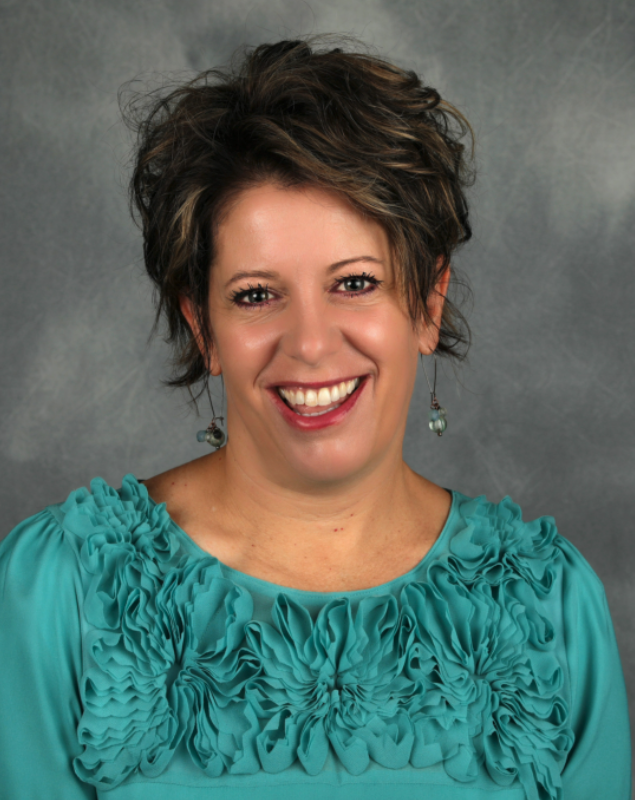 Melissa Judy
UASC Co-Director
Gunnison HS
35 E 600 S St, Gunnison, UT 84634
(435) 528-7256
melissa.judy@ssanpete.org
Melissa Judy
---
Melissa grew up in Sandy, Utah, she lived in the Jordan School District. She attended Sunrise Elementary, Indian Hills Middle School, and graduated from Alta High School. She attended Snow College where she served as the student body president and then graduated from the University of Utah in Environmental Science. While at the U of U she served as the senior class president. She and her husband, Cary, lived 7 years in Missouri while Cary completed medical school. Upon returning to Utah, in 2003, they settled in Gunnison, Utah. In 2005, Melissa started and established a student leadership program at Gunnison Valley High School. Within two years the district saw the value in the program and hired her to create the curriculum, teach, and advise the student leaders. Additionally, over the past 17 years, Melissa worked for the district running the work-based learning program, as well as the AmeriCorps program. In 2018, she felt an urgency to get her Masters-degree. She received a Masters in Leadership from WGU. Upon completing
her Masters, she was hired as the assistant principal of Gunnison Valley High School in 2020. Melissa loves the youth and counts working with them as one of her biggest blessings in life. Helping them see and reach their full potential is one of her greatest joys. She is a proud mom of her 4 boys- Preston, Payton, Parker and Pearson. She loves spending time with them and her husband.
Rachel Colledge
USBE Liaison
Utah State Board of Education
P.O. Box 144200
Salt Lake City, UT 84114-4200
(801) 538-7893
rachel.colledge@schools.utah.gov
Rachel Colledge
---
Rachel serves as Educational Leadership Specialist at the Utah State Board of Education. In her role, she collaborates with and supports school leadership throughout the state of Utah. Rachel has served in the roles of teacher, CTE director, and secondary school principal at Spectrum Academy and district secondary special education literacy specialist at Granite School District. Rachel has taught elementary, middle grades, and high school. Rachel's leadership experience is also inclusive of program management at Salt Lake Community College where she oversaw a variety of projects including those that served underrepresented and non-traditional students. Rachel finds joy in fostering leadership in others. She has served as the advisor for student body officers and for student council where she worked to grow leadership skills in students. Further, she has mentored and coached myriad teachers. In addition to her commitment to and love for education, she has a passion for the arts. Prior to entering the education field, Rachel worked for Ballet West. She served as the Board Chair for the Grand Theatre, as the gala chairperson for the Salt Lake Arts Academy, and as the volunteer parent for the Beverly Taylor Sorenson Arts program where she oversaw the gala at Beacon Heights Elementary. Rachel earned her bachelor's degree from the University of Utah, her special education license from Weber State University and her Master of Education with Educational Leadership Licensure from Southern Utah University. Rachel enjoys distance running. She's run multiple marathons, 25ks, and half marathons. She shared her love of running with her students by creating a running club when she taught junior high and then later served as the secondary school cross country coach. Rachel also enjoys reading and writing everything from poetry to pieces related to work, creating and enjoying the arts, playing board games with her family and friends, and traveling.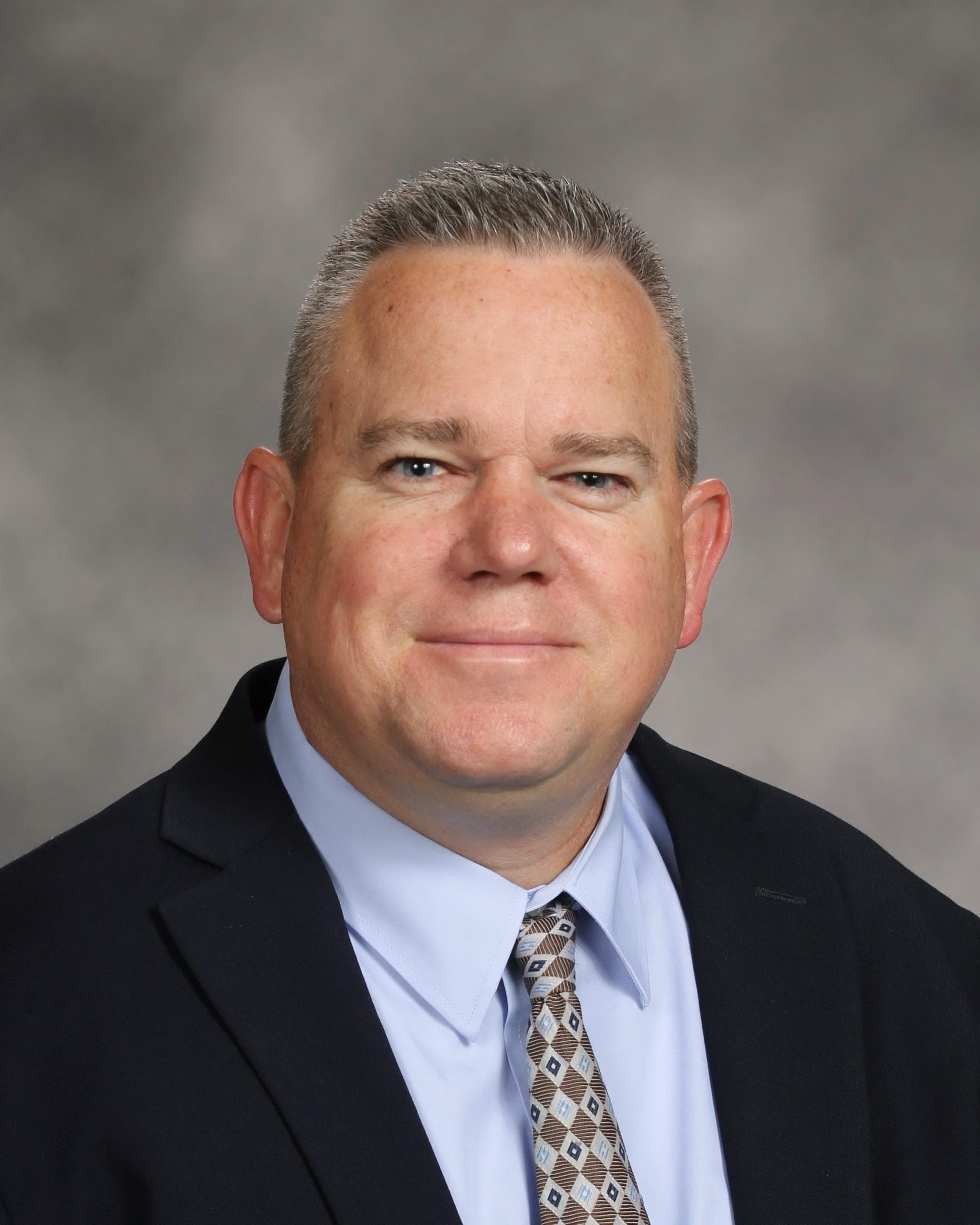 Ryan McGuire
Large High School Representative
Salem Hills HS
150 Skyhawk Blvd, Salem, UT 84653
(801) 423-3200
ryan.mcguire@nebo.edu
Ryan McGuire
---
Ryan McGuire is the Principal of Salem Hills High School. He was the Principal of Mt. Nebo Middle School when he was awarded the UASSP Middle School Principal of the Year in 2020. Mr. McGuire received his bachelor's degree in history from Brigham Young University in 2000 and a master's degree in Education Administration from Southern Utah University in 2007. Mr. McGuire served as Principal of Springville Junior High for five years and as Assistant Principal of Payson High for five years. He also was as an assistant principal of Payson Junior High. As a teacher, he taught Spanish and history at Spanish Fork High and Spanish Fork Middle School. He also coached basketball throughout his teaching career, including being the head coach for the girls' varsity basketball team at Spanish Fork High. Ryan enjoys spending time outdoors and fishing of any kind. He is married to Trudy and they have four children. They reside in Spanish Fork, Utah.